Surfcomp Vs The Others
It has been 4 years now since I came up with the concept of a mobile app to organise and run surfing competitions for boardriders clubs and surfing event managers.
Since that time, there have been some competitors arrive on the scene with their variations on our original concept. There was one player in the game who is trying to play catch up with Surfcomp, utilising old school tech.
Well I thought it would help clubs and other interested parties, to decide on who has the very best system available on the market. So we have created a feature comparison table to help you make your decision wisely.
*Please note that with our competitors being quite shy about what their systems can or can't do, we are relying up people who have been using their systems to inform us of what their capabilities are. If we have this wrong on any part, you are welcome to contact us and set the record straight.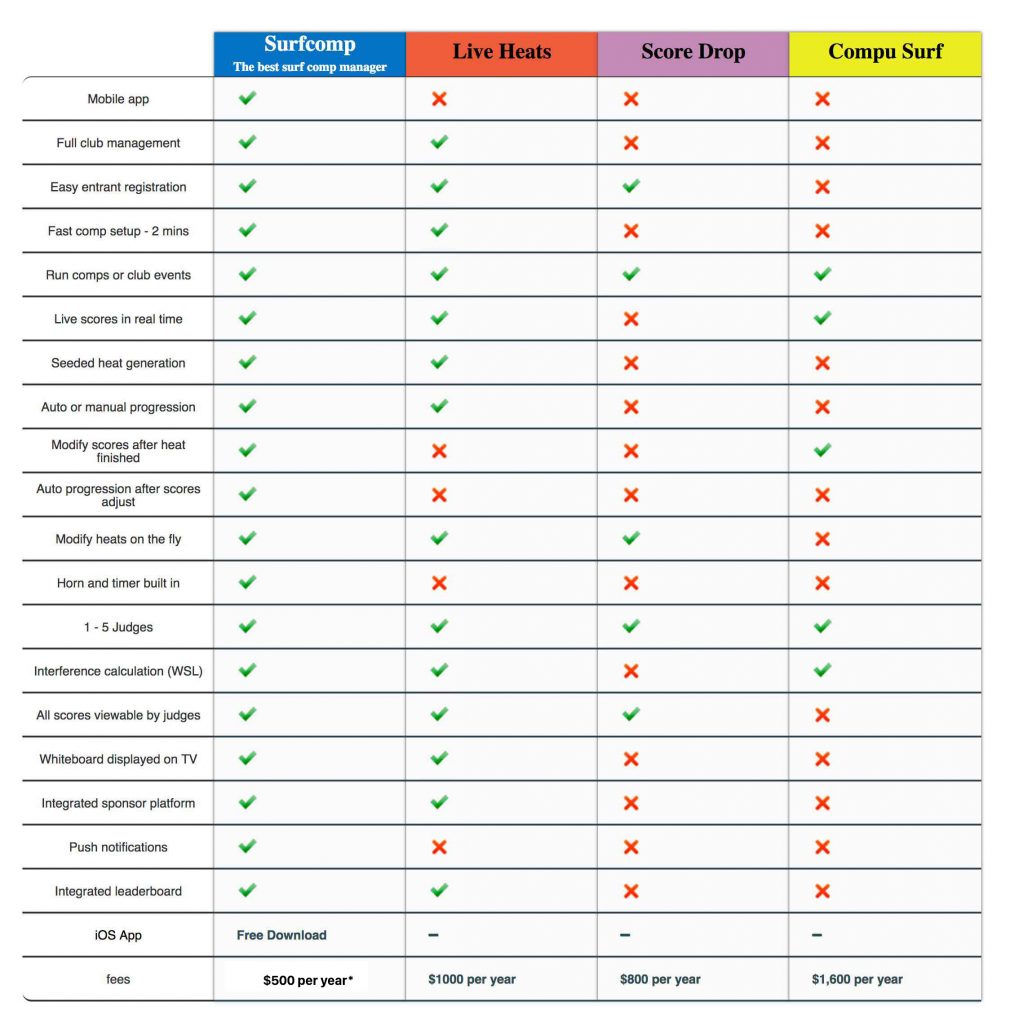 It's time your club threw away the scraps of paper and grubby whiteboards of yesteryear and joined the ranks of smart clubs, who have trialed Surfcomp and have found the mobile app to be "simply the best system x 100" – quote from a previous user of an outdated computer based system.
*first year fee - $1000 year 2 onwards.